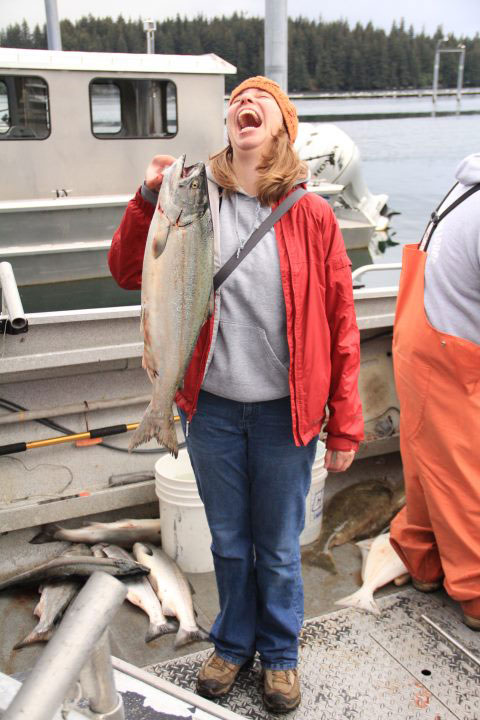 Jamey Bradbury responds to a few question about her story, which appears in the Fall 2011 issue.
How did this story come to be? When is its birthday?
This story's honorary birthday is Thanksgiving because the idea for the story was born out of a real-life trip I took to Trout Lake (on the Resurrection Pass Trail in Alaska) over Thanksgiving Day weekend: Four days, a weekend-high temperature of -5 degrees, and an incident during which my co-campers nearly burned down our public-use cabin.
If this story was a bird, what kind would it be?
The state bird of Alaska: the ptarmigan. (A male ptarmigan's mating call sounds like he's laughing at a bad joke.)
What was the last thing you read that took the top of your head off?
State of Wonder by Ann Patchett. I did not expect to be swept away by this book, but it completely transported me.
What's the best piece of advice you would give to your younger writing self?
There's never going to be enough time, so steal every minute you can.