Long time no see!
Though it's been a year since our last issue, we are alive and well and happy to announce the new extra-thick issue including terrific work by:  Lana Austin, Robert Avery, Cecile Barlier, Robert Busby, Grant Clauser, Chauna Craig, Kyle D. Craig, Molly Damm, Chelsea Dingman, Gulchin A. Ergun, Bryana Fern, Greg Girvan, Juliana Gray, Sarah Janczak, Philip Jason, Erin Jones, Danielle LaVaque-Manty, Abby Lipscomb, Lauren Mallett, Nathan McClain, N. West Moss, William Notter, Irene O'Garden, Naheed Phiroze Patel, Andrew Pryor, Lee Ann Roripaugh, Michelle Brittan Rosado, Suzanne Roszak, Shoshauna Shy, Marjorie Stelmach, Matt Sumpter, E.L. West, and Nathan E. White.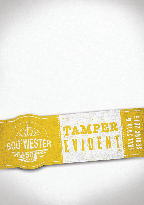 We'll be posting excerpts and other news soon, but we wanted to get out the news right away.
If you've been hankering to check us out, here is the perfect opportunity. You can buy this issue for only $5! Wow!
Note that we will continue in print as an annual journal.